WHISTLER FARM SUPPLIES
ONLINE FARMING STORE
Welcome to our one-stop shop for premium farming, dog training, and outdoor products!
About Whistler Farm Supplies
As farmers ourselves, we understand your needs, and that's why our store is the perfect hub for all your farming essentials. We're committed to offering durable, high-quality products that stand the test of time, all while being run by farmers, for farmers.
Whether you require sturdy fencing products for livestock safety, reliable dog products for your furry companions, or cozy coats and jackets to brave the cold months, our extensive inventory has it all. Additionally, we stock must-have tarps and ramps crucial for seamless farming operations.
Enjoy the added benefit of FREE shipping on all orders except ramps, eliminating any worries about extra expenses. Our competitive prices ensure you're getting exceptional value for top-tier products.
We value your time, fellow farmer! That's why our streamlined shopping process ensures swift delivery and hassle-free returns, tailored specifically to your convenience.
Embracing sustainable farming practices and supporting local communities is at the core of our mission. We offer expert advice and local support to assist you in making informed decisions for your farm's success.
Our stellar customer satisfaction speaks volumes about our commitment. Count on us as a trustworthy online store dedicated to unparalleled products and service excellence.
Why delay? Begin your farming essentials shopping journey with us today and experience firsthand the superior quality and service we offer!
Regards
Wayne & Leah
"Great Products! At a very reasonable price"
"Best coat I've ever worn"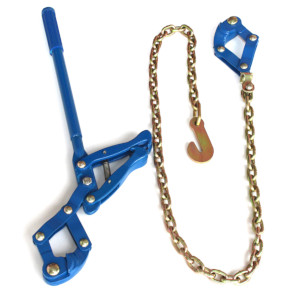 Fencing Products
Whether you're a genuine farmer or not, we've got the perfect fencing equipment tailored for you. Our range includes wire strainers, electric fence tape, and insulators to meet your needs. Looking for post caps or lifters? Explore our store for all your requirements.
Dog Products
Explore our array of products designed to ensure the safety of your cherished pet, even when they're beyond your sight. How often have you fretted over your dog, thinking, "If only I had one of those"? Well, we've got them available, so why not browse our dog products today and secure one for your furry companion?
Coats & Vests
Introducing the exclusive "Bare the Brunt" Coats, available only at Whistler Farm Supplies. Perfect for both farm work and urban adventures, these coats are durable, long-lasting, and of exceptional quality. Whether you're in the fields, town, or exploring the outdoors, these coats are your ideal companion. Get yours today!
Outdoors
Explore our expanding Outdoor collection! Whether it's for farm work or outdoor adventures, our range has just what you need. From tarps to coats, we've got you covered. Take advantage of our special offers this month on all outdoor products. Don't miss out on these fantastic deals—grab yours today!
DON'T FORGET THE FREE SHIPPING